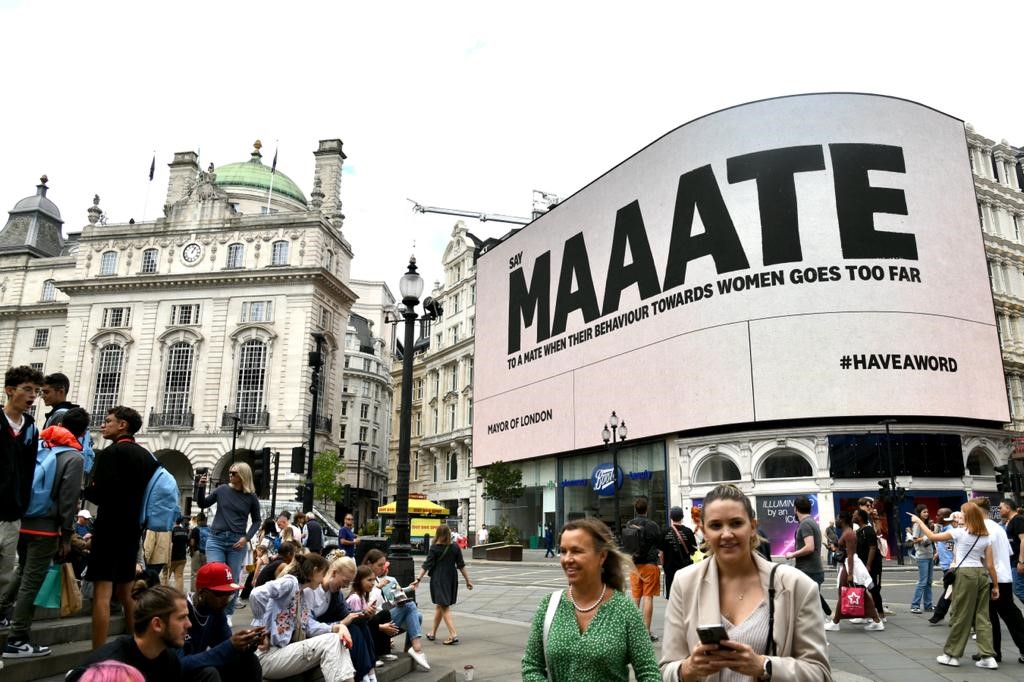 Phase two of the Mayor of London's Violence Against Women and Girls (VAWG) campaign launched on 21st July 2023.
Last year's 'Have a Word' campaign influenced men to change their behaviour and call out misogyny. It was viewed more than 15 million times, and 85% of men who saw the campaign said they would call out misogyny if they witnessed it.
The Mayor has now launched phase two, which provides men with a simple everyday intervention to adopt – 'Say maaate to a mate' when their behaviour towards women crosses the line. New research commissioned by the Mayor shows that many men still don't know how to call out misogyny when they see it and found that:
Two in three men want to step-in but don't know what to say and this was a barrier to them taking action.
One in four men in London aged 19 to 34 regret not calling out a friend or family member for being misogynistic.
The research also found that shaming friends is not an effective strategy and the most effective way to challenge inappropriate behaviour is from a place of respect for the friendship.
'Say maaate to a mate' is created based on insights from this behavioural science study and shows how this one word 'maaate' can prevent low-level misogyny in male groups of friends, without damaging relationships.
The Mayor launched an interactive film that will help men test and understand when and how to intervene in instances of misogyny. Directed by Koby Adom (Top Boy), the film demonstrates multiple scenarios of casual misogyny that are too often left uninterrupted and gives viewers the opportunity to intervene. To view the interactive film and for more information, please visit the website: Say Maaate to a Mate | London City Hall
Comedian and supporter of the 'Maaate' campaign, Romesh Ranganathan, discussed the campaign with the Mayor of London, Sadiq Khan.
For more information about this campaign, please visit the website: Say Maaate to a Mate | London City Hall